A commenter noted that Sosnowski has a new pick out that I haven't yet seen the teaser ads for — I'll copy the comments here:
"Sosnowski has a new teaser - a niche tech company: 'For example, recently I offered a recommendation on a company that makes a specific $2 part for the Apple iPhone that gives it the operability that has made eyes widen and mouths drop and drool. It's the company that makes the technology that situates the images on the iPhone as landscape or portrait, depending just on how you hold the device.  This company received great news today on top of its "seal of approval" from Apple as being picked as a surprise company providing a vital part to its iPhone: Growth of 50% every year for the next year for the Apple iPhone bodes extremely well for this super-niche company's $2 component piece.In fact, currently, this small company of Geneva wizards is at a much more desirable price than I was able to recommend to Diligent Investor subscribers. It was up yesterday before Apple's big announcement.'
Just thought I'd throw the Gumshoe faithful a quick bone and let you know that this particular company is ST Micro. They build what's called the "orientation sensor" on the iPhone.
Given Apple's leverage in negotiating with vendors, I'd want to make sure that this company has a lock on this technology, I don't know if that's true or not — but if they don't, then there's no reason Apple can't beat on their margins or find a replacement, cheaper supplier.
There's a good writeup on the company here from July, though the shares are down about 20% from when this was written. Don't know why, but hopefully that's enough to get you started on your research if you're into picking up the crumbs that Apple leaves behind as it chomps away at the cell phone market.
--------------advertisement--------------
Have you tried it yet? Free and worthwhile...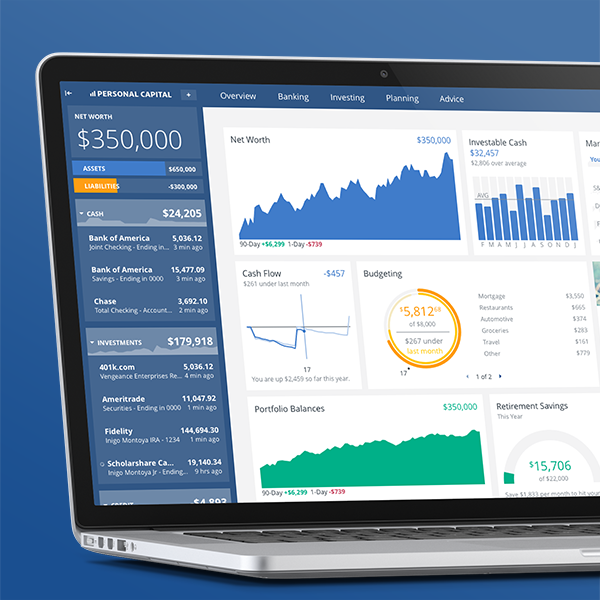 Personal Capital
is an advertiser with Stock Gumshoe, but Travis also uses it every day. He says: "They offer a great
(and genuinely FREE)
'second opinion' for your financial plan, but what I love most is their automated financial dashboard -- it will look at all your assets and debts, tally up your asset allocation, project where you'll be at retirement, and help you do better."
Their free tools are great -- try it out here today.
--------------advertisement--------------