Found this stock during a search for Midwest refiners who will benefit from the WTI:Brent spread and the glut of oil that does not have the infrastructure to move South easily.
Interesting chart. Relatively thinly tradedbut right on the cusp of a significant support/resistance line, which closely coincides with a 50% Fib. Stock also just broke through its 200-day SMA. With energy stocks all a twitter just now, this Canadian company could make for an interesting play. As long as no major company buys them. I have no position but may take an exploratory one in the next day or so.
Husky has its own refinery at Lima OH, and a 50% ownership with BP in Toledo OH. They also are using innovative technology in fracking as detailed in this Seeking Alpha article. You might also make a note of the company with the LPG fracking technology. Sounds interesting. (Pls note: A seeking Alpha article, is, well, a Seeking Alpha article. The writer has shilled Husky consistently. But it's interesting all the same.)
If you want to see the chart I am referring to: http://bit.ly/zjdnWa
is the link to my blog post. I am also interested in a fracking company that Husky does business with Gasfrac Energy Services (GSFVF.PK) if anyone has any input on this company.
--------------advertisement--------------
Free and Valuable Insight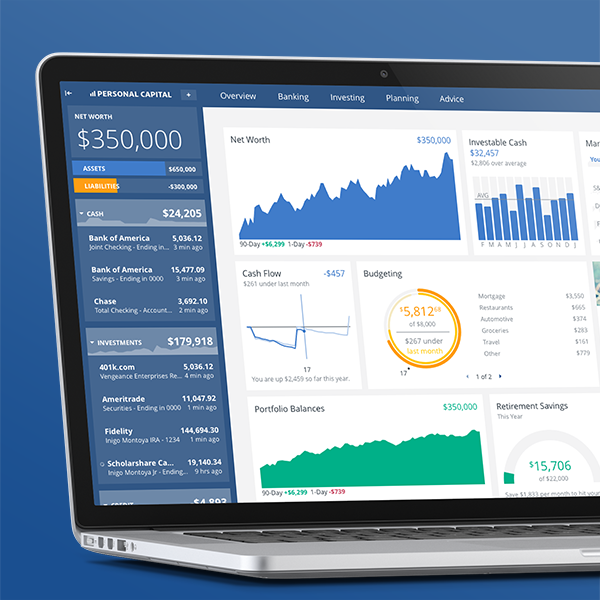 Personal Capital
is an advertiser with Stock Gumshoe, but Travis also uses it every day. He says: "They offer a great
(and genuinely FREE)
'second opinion' for your financial plan, but what I love most is their automated financial dashboard -- it will look at all your assets and debts, tally up your asset allocation, project where you'll be at retirement, and help you do better."
Their free tools are great -- try it out here today.
--------------advertisement--------------
This is a discussion topic or guest posting submitted by a Stock Gumshoe reader. The content has not been edited or reviewed by Stock Gumshoe, and any opinions expressed are those of the author alone.