Hi folks! I'm traveling to the Value Investing Congress in New York, and, as I have for the past couple of years, I'll be reporting my thoughts and notes on that Congress and the investing ideas I hear there next week for the Irregulars — hopefully, if the internet access is OK in the conference hall, these postings will hit the site as the conference is happening. If access is bad, you'll be seeing a lot of commentary added in the evening after each day of the Congress.
Then, as is also tradition for us here at Stock Gumshoe, my favorite investment idea from the Congress will get written up as our next "idea of the month" — that should be released to the Irregulars next Friday, September 19. Hopefully I'll learn about something interesting that doesn't shoot up immediately and become less of a value next week.
I have high hopes for the Congress this year — we have a good slate of speakers again, but I'm hoping that we will have a lot less CNBC attention and market craziness following the talks because David Einhorn and Bill Ackman, the two biggest headline-getters in past Congresses, won't be presenting this time around. Not sure why Einhorn isn't speaking, this is the first NY Congress he's missed in a while, but perhaps Ackman is off licking his JC Penney wounds and doesn't feel like answering questions. Or maybe he's too busy polishing his private jet.
There's a newsletter guy presenting again, Chris Mayer will be there sharing some ideas, and there's also a bit of a sideshow that should be interesting — the Winklevoss twins will be giving a talk about Bitcoin. I am trying not to prejudge. Which is proving difficult. But I'm trying. And there are a lot of smart guys presenting who don't usually generate headlines, so … fingers crossed for some compelling ideas.
We will not have a regular Friday File today, but next week will have at least a half dozen or so new articles just for the Irregulars — I may also get into a few teaser decipherings if I have time, we'll see how enticing the hype and promises are over the next few days. I've been slow in getting the latest commentary additions from "Doc Gumshoe" and Myron Martin published for you, too, but I should be able to get their newest postings up for you over the next few days as well … so there shouldn't be any room for boredom this week — stay tuned!
--------------advertisement--------------
Have you tried it yet? Free and worthwhile...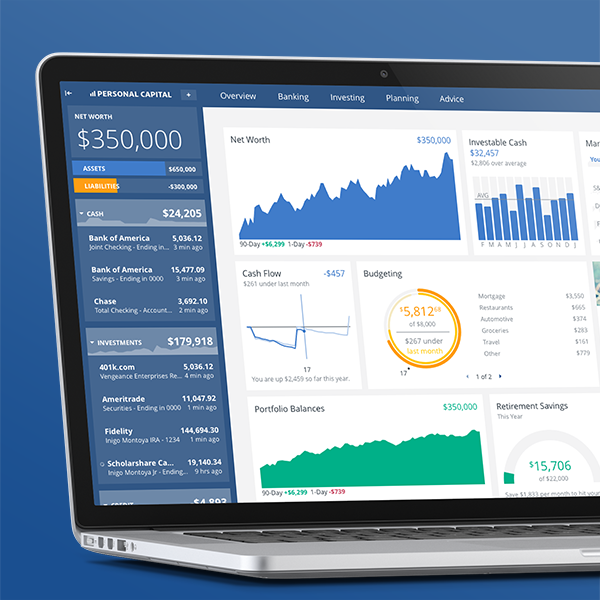 Personal Capital
is an advertiser with Stock Gumshoe, but Travis also uses it every day. He says: "They offer a great
(and genuinely FREE)
'second opinion' for your financial plan, but what I love most is their automated financial dashboard -- it will look at all your assets and debts, tally up your asset allocation, project where you'll be at retirement, and help you do better."
Their free tools are great -- try it out here today.
--------------advertisement--------------