This one came to me in an actual envelope, believe it or not … and it was on paper!
Wow, these guys have some crazy ideas!
Actually, I hear anecdotally that the direct mail efforts by a lot of the newsletters are still quite active — it's a lot more expensive for them, but they know that the people who have most of the money and are most attuned to the offers they can make are baby boomers and older, folks who have not yet given up entirely on the post office. So it must work out pretty well for them.
This one is for Asian Growth Stocks, which I've not heard of before, from editor Bryan Tycango. He's got three recommendations for us, so I'd better get started …
First?
"Turn $5,000 into $57,900 in a small company that gets $1 for every plane ticket sold in China"
"Air travel is growing three times faster than China's roaring economy. It's been growing at an average of 31% a year for 12 years … right now, China is building 97 new airports and buying 3,200 new jet aircraft"
(He didn't mention this, but they're also setting an ambitious plan to develop their own jumbo jets to compete with Boeing and Airbus … though that will be a long time coming, in all likelihood.)
This is a direct play on air travel in China, apparently, and it's trading for well under $1 a share (so no, it's not Ctrip).
The prospects? "Short term, I think the shares will double your money
over the next twelve months … four to six years from now, I think the shares are headed for $9 and up."
The Thinkolator had to go all the way to Hong Kong for this one (in
cargo, the Gumshoe sadly did not accompany), but I can tell you that
this firm is …
Travelsky Technologies (0696 in Hong Kong, TSYHF on the pink sheets.
I don't see any indication of the pink sheets volume, but it does go
at a premium of a couple pennies over the HK price, if the current
price is any indication)
I had never heard of these guys before, so I do like that — always fun to learn about a new company. I don't know much about them, but they do seem to have a monopoly on the technology for processing ticket reservations in China– so it comes with some signfiicant regulatory risk, since I would assume that over time, China will want to modernize and bring in new competitors to upgrade the systems.
For now, though business must be good … feel free to share if you look into this one and find anything exciting.
Sorry for the limited blather on this one – and for tabling the other two stocks. Power outage for a storm today, so I'm thumbing this on a Blackberry. Don't try this at home!
--------------advertisement--------------
Have you tried it yet? Free and worthwhile...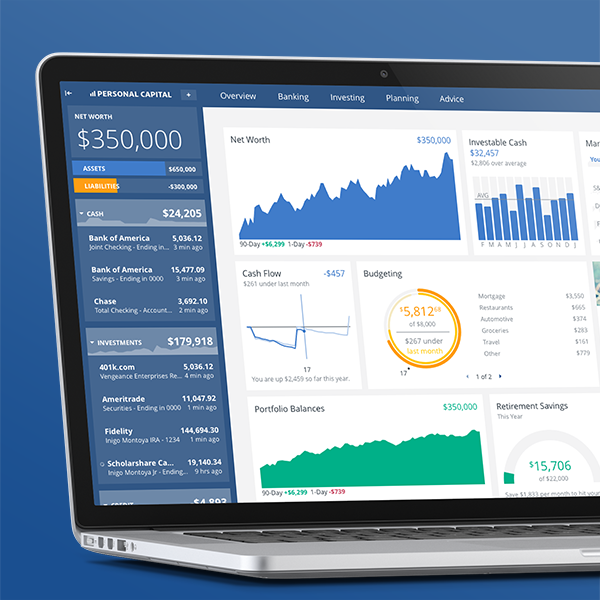 Personal Capital
is an advertiser with Stock Gumshoe, but Travis also uses it every day. He says: "They offer a great
(and genuinely FREE)
'second opinion' for your financial plan, but what I love most is their automated financial dashboard -- it will look at all your assets and debts, tally up your asset allocation, project where you'll be at retirement, and help you do better."
Their free tools are great -- try it out here today.
--------------advertisement--------------