Just a quick note to update you on a teaser that I wrote about a little while ago … it's being repeated again.
This time, the email is going out from a different part of the Lynn Carpenter empire, as part of the Total Health Breakthroughs email newsletter … and they'd still like you to sign up for the Rising Tide Letter (still $99 a year).
But now they're selling it based not specifically on the Baker Brothers, but on something else … here's the snippet:
"These famous — and married — philanthropists are the two most giving people you might ever meet. Their sole purpose is to invest in revolutionary advancements that could easily enhance someone's life… sometimes even extending it …. So when I saw that they bought five percent of a small biotech company, I had to see what it was all about."
Those famous, married philanthropists are indeed quite giving, especially if you measure the extent of their giving-ness by the amount they've given. They are, of course, Bill and Melinda Gates … and their foundation, which does a fair amount of healthcare investing both to make money and to support worthy causes, has indeed picked up about 5% of this company.
And the company remains, as those who saw the original writeup I did will no doubt remember, Seattle Genetics (SGEN).
You can check out the first article I put up about this "Baby Biotech Blue-Chip" here if you're interested. My opinion on this one hasn't changed (the shares have moved up a bit, perhaps thanks to the attention brought by this recommendation) … but perhaps yours has.
Feel free to share, and happy investing to all.
--------------advertisement--------------
Have you tried it yet? Free and worthwhile...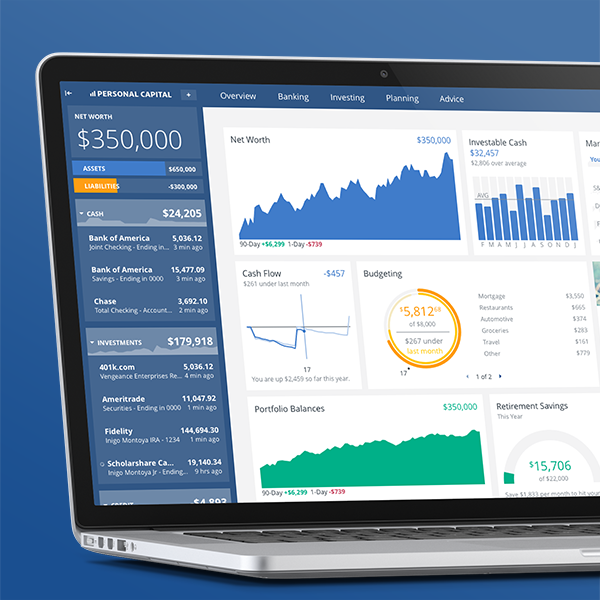 Personal Capital
is an advertiser with Stock Gumshoe, but Travis also uses it every day. He says: "They offer a great
(and genuinely FREE)
'second opinion' for your financial plan, but what I love most is their automated financial dashboard -- it will look at all your assets and debts, tally up your asset allocation, project where you'll be at retirement, and help you do better."
Their free tools are great -- try it out here today.
--------------advertisement--------------